Axis Alliance (AXA)

The Axis Alliance's current logo.

Type

Antagonist

Group Category

Major Group

Status

Active

Marins Active

200405 - present

Ex. Administrator

Ethan
The
Axis Alliance 
(also known as the Axis or AA), is a group created by
Ethon
. It currently consists of Ethon,
Gaugon
, and
Peteon
.
The Axis Alliance was created in 200405 by Ethon. A few colomarins later, Tanon joined. After a lot of planning and arguing, in 200408, Darwon joined. Ethon then dragged it's new allies into the Sumpter War with SkyClan. This went on for two marins. In 200410, Darwon left the Axis in favor of becoming neutral due to the war's negative affect on all of Darwon. Also, Deron was technically Darwon's ally. In 200411, the Sumpter War ended with SkyClan's victory. It left Tanon on the brink of bankrupcy and Ethon not much better. In 200415, the Axis joined the United Space Republics, and reallied itself with Darwon. Also, a new group called Gaugon joined the Axis that same marin. In mid 200417, Tanon and Darwon were ejected from the Axis by Ethon for no apparent reason. After this, Darwon joined SkyClan, while Tanon remained independent. A piece of Tanon calling itself Peteon separated from Tanon during this time, increasing the instability in the crumbling Tanon Consolidation.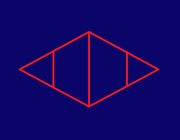 The Axis Alliance Today
Edit
Today, the Axis is almost redundant. Techically, it consists of 3 groups, but Gaugon and Peteon are barely independent of Ethon. In 200419, the Axis declared war on SkyClan and it's allies for "not being good enough". This war has been named the Triglac War, and is ongoing, so stay tuned for updates.
Ad blocker interference detected!
Wikia is a free-to-use site that makes money from advertising. We have a modified experience for viewers using ad blockers

Wikia is not accessible if you've made further modifications. Remove the custom ad blocker rule(s) and the page will load as expected.